A. Upcoming Publications, Concerts, Radio programmes
July 12, 2018 (8 pm)
July 5, 2018 (8 pm)
Theater Ulm, Herbert-von-Karajan-Platz 1
DAHINSTRÖMEND, SINGEND
Music-theatrical sculpture for soprano, choir and orchestra (2017/18)
World Premiere
]KERAMES, PARALÍA[
A musical-theatrical intervention for soprano, choir and orchestra (2017/18)
World Premiere
Connecting the works by Arnold Schoenberg (Die glückliche Hand) and Carl Orff (Carmina burana)
Supported by Kunststiftung NRW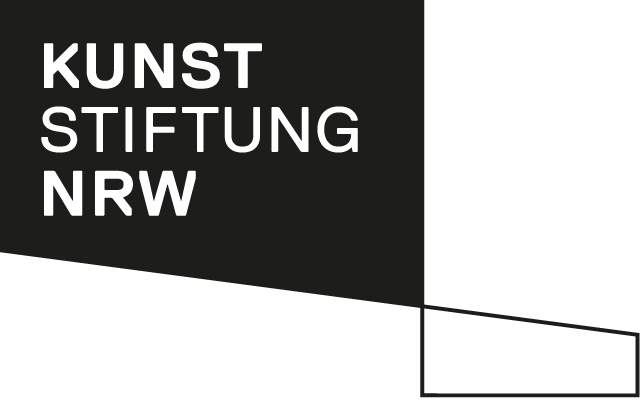 July 2, 2018 (9.30 am)
July 1, 2018 (3 pm)
Theater Münster (Kleines Haus), Neubrückenstraße 63
Wie klingt Nimmerland?
Children's Music Theatre after motives from Peter Pan by J.M. Barrie
Music by Gerhard Stäbler
More infos: here
July 1, 2018 (6 pm)
Alte Brüderkirche Kassel, Brüderstraße
In the context of achtmal alte brüderkirche
]said[
for piano and electronic sounds (2013)
Also with works by Henry Cowell and Kunsu Shim
Ji-Youn Song, piano
June 29, 2018 (7 pm)
Kunstlabor Essen, Schule an der Waldlehne 111
Exhibition 2018
Vernissage with a PerformanceLecture
by and with Kunsu Shim and Gerhard Stäbler
June 28, 2018 (8 pm)
Kunsthalle Düsseldorf (Kinosaal), Grabbeplatz 4
ON THE ROAD
PerformanceConcert
in cooperation with Robert Schumann Hochschule Düsseldorf
Kunsu Shim and Gerhard Stäbler, Performance
Students of the piano class Prof. Georg Friedrich Schenck (Robert Schumann Hochschule Düsseldorf)
Ensemble Tempus loquendi (Direction: Linna Zhang)
With poetry and music by Cornelius Cardew, Panyotis Kokoras (World Premiere), Alwynne Pritchard, Robert Schumann, Kunsu Shim, Gerhard Stäbler, Sungji Hong (World Premiere), Yuji Takahashi and Linna Zhang (World Premiere)
June 27, 2018 (9.30 and 11.30 am)
Theater Münster (Kleines Haus), Neubrückenstraße 63
Wie klingt Nimmerland?
Children's Music Theatre after motives from Peter Pan by J.M. Barrie
Music by Gerhard Stäbler
More infos: here
June 24, 2018 (2 pm)
June 10, 2018 (2 pm)
June 8, 2018 (8 pm)
May 27, 2018 (7 pm)
May 22, 2018 (8 pm)
May 17, 2018 (8 pm)
Theater Ulm, Herbert-von-Karajan-Platz 1
DAHINSTRÖMEND, SINGEND
Music-theatrical sculpture
World Premiere
]KERAMES, PARALÍA[
A musical-theatrical intervention for soprano, choir and orchestra (2017/18)
World Premiere
Connecting the works by Arnold Schoenberg (Die glückliche Hand) and Carl Orff (Carmina burana)
Supported by Kunststiftung NRW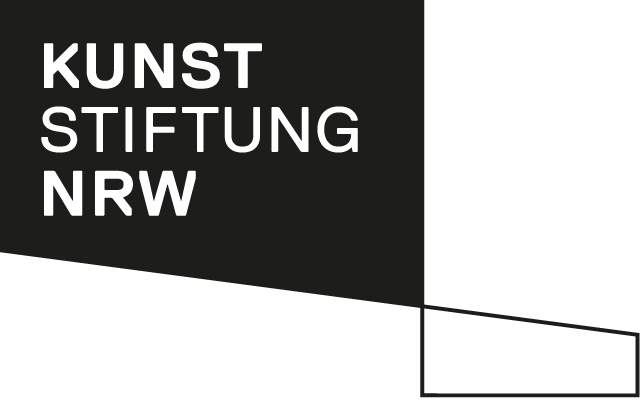 November 18, 2018
EarPort, Philosophenweg 17a, Duisburg-Innenhafen
October 17, 2018
Kunststation St. Peter, Leonhard-Tietz-Straße 6, Köln
October 11, 2018
Zentralbibliothek Essen (Gildehof), Hollestr. 3
"Generations":
For Kunsu Shim's 60th and Juan Allende-Blin's 90th Birthday
With music by Gwyn Pritchard (70), Alwynne Pritchard (50),Hans-Joachim Hespos (80) and a world premiere by Kunsu Shim
Ensemble CRUSH
Gerhard Stäbler, performance
Supported by Kunststiftung NRW, the Ministry for Culture and Science of the German State of North Rhine-Westphalia
and the Kulturbüro of the City of Essen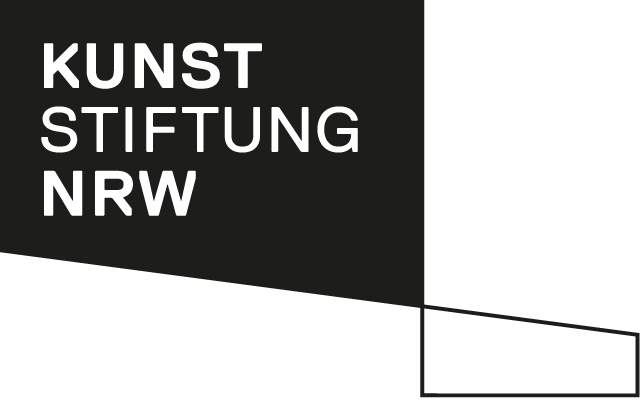 September 30, 2018
Museum Kurhaus Kleve, Tiergartenstraße 41
SPIEGEL 17/11
Newspaper scraps for voice and piano (2011)
Irene Kurka, soprano
Martin Tchiba, piano
September 30, 2018
Landestheater Linz, Am Volksgarten 1, Linz (Austria)
SIMON
Music theatre für soprano, tenor, electric violin, violin, percussion, electronic sounds and video on a libretto by Christopher Grøndahl (2013)
Premiere of the German version (Translation: Hermann Schneider)
September 16, 2018 (11 am)
EarPort, Philosophenweg 17a, Duisburg-Innenhafen
September 15, 2018 (7 pm)
Heinrich-Heine-Institut Düsseldorf, Bilker Straße 12-14
Portrait Concert for the 60th Birthday of Kunsu Shim
With works by Kunsu Shim, also with musical birthday greetings and the presentation of a new book about Kunsu Shim published by Heinrich-Heine-Institut Düsseldorf
Ensemble CRUSH
Gerhard Stäbler, performance
Supported by Kunststiftung NRW, the Ministry for Culture and Science of the German State of North Rhine-Westphalia
and the Kulturbüro of the City of Duisburg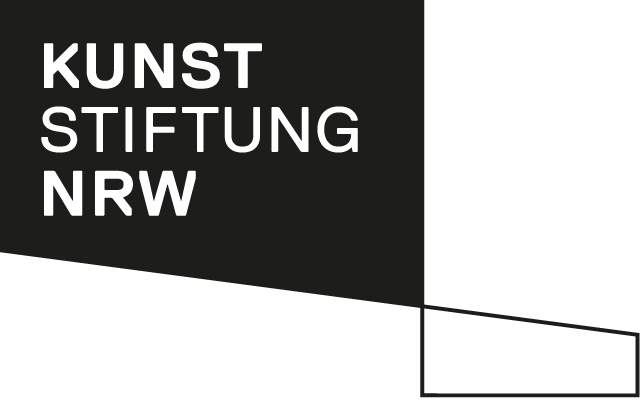 August 11 and 12, 2018 (11 am - 1 pm)
EarPort, Philosophenweg 17a, Duisburg-Innenhafen
KlangPerformance
Workshop for persons with dementia and their caregivers
with Gerhard Stäbler and Kunsu Shim
and Elisabeth von Leliwa (music facilitator, "Auf Flügeln der Musik" and "Musik trifft Demenz Neuss")
Supported by the Ministry of Culture and Science of the German State of North Rhine-Westphalia
and the Demenz-Servicezentrum Westliches Ruhrgebiet

July 5, 2018 (8 pm)
July 12, 2018 (8 pm)
Theater Ulm, Herbert-von-Karajan-Platz 1
DAHINSTRÖMEND, SINGEND
Music-theatrical sculpture for soprano, choir and orchestra (2017/18)
World Premiere
]KERAMES, PARALÍA[
A musical-theatrical intervention for soprano, choir and orchestra (2017/18)
World Premiere
Connecting the works by Arnold Schoenberg (Die glückliche Hand) and Carl Orff (Carmina burana)
Supported by Kunststiftung NRW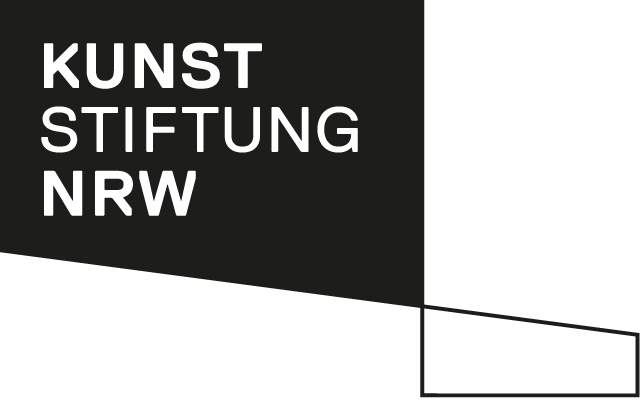 July 2, 2018 (9.30 am)
July 1, 2018 (3 pm)
Theater Münster (Kleines Haus), Neubrückenstraße 63
Wie klingt Nimmerland?
Children's Music Theatre after motives from Peter Pan by J.M. Barrie
Music by Gerhard Stäbler
More infos: here
July 1, 2018 (6 pm)
Alte Brüderkirche Kassel, Brüderstraße
In the context of achtmal alte brüderkirche
]said[
for piano and electronic sounds (2013)
Also with works by Henry Cowell and Kunsu Shim
Ji-Youn Song, piano
June 29, 2018 (7 pm)
Kunstlabor Essen, Schule an der Waldlehne 111
Exhibition 2018
Vernissage with a PerformanceLecture
by and with Kunsu Shim and Gerhard Stäbler
June 28, 2018 (8 pm)
Kunsthalle Düsseldorf (Kinosaal), Grabbeplatz 4
ON THE ROAD
PerformanceConcert
in cooperation with Robert Schumann Hochschule Düsseldorf
Kunsu Shim and Gerhard Stäbler, Performance
Students of the piano class Prof. Georg Friedrich Schenck (Robert Schumann Hochschule Düsseldorf)
Ensemble Tempus loquendi (Direction: Linna Zhang)
With poetry and music by Cornelius Cardew, Panyotis Kokoras (World Premiere), Alwynne Pritchard, Robert Schumann, Kunsu Shim, Gerhard Stäbler, Sungji Hong (World Premiere), Yuji Takahashi and Linna Zhang (World Premiere)
June 27, 2018 (9.30 and 11.30 am)
Theater Münster (Kleines Haus), Neubrückenstraße 63
Wie klingt Nimmerland?
Children's Music Theatre after motives from Peter Pan by J.M. Barrie
Music by Gerhard Stäbler
More infos: here
June 24, 2018 (2 pm)
June 10, 2018 (2 pm)
June 8, 2018 (8 pm)
May 27, 2018 (7 pm)
May 22, 2018 (8 pm)
May 17, 2018 (8 pm)
Theater Ulm, Herbert-von-Karajan-Platz 1
DAHINSTRÖMEND, SINGEND
Music-theatrical sculpture
World Premiere
]KERAMES, PARALÍA[
A musical-theatrical intervention for soprano, choir and orchestra (2017/18)
World Premiere
Connecting the works by Arnold Schoenberg (Die glückliche Hand) and Carl Orff (Carmina burana)
Supported by Kunststiftung NRW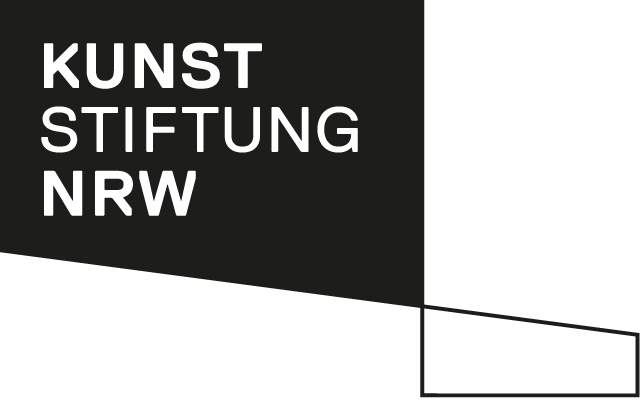 May 4, 2018 (7.30 pm)
EarPort, Philosophenweg 17a, 47051 Duisburg-Innenhafen
In the context of the series Frequenzen:
"Bilder Deiner großen Liebe"
Cassandra.
Music for percussion and tape (1996)
Texts from Bilder Deiner großen Liebe by Wolfgang Herrndorf
Magdalene Artelt, recitation
Arnold Marinissen, percussion
Gerhard Stäbler, performance
Kunsu Shim, sound design
Annika Stadler, dramaturgy
Ulrich Greb, concept and direction
Guest performance of Schlosstheater Moers
Supported by Kulturbüro der Stadt Duisburg
May 17, 2018 (8.04 pm)
Saarbrücken, Großer Sendesaal des Saarländischen Rundfunks, Franz-Mai-Straße
Live-Broadcast from SR 2 KulturRadio
NETZWELLEN - Martin Tchiba plays piano music from social networks
Internet 1.5
for piano (1996)
now.here - here?
Chord scraps for piano (2017)
musicbox - jerkily
Basic structure for piano, dispiano, organ or harpsichord (2017/18)
World premiere
Martin Tchiba, piano
May 4, 2018 (7.30 pm)
EarPort, Philosophenweg 17a, 47051 Duisburg-Innenhafen
In the context of the series Frequenzen:
"Bilder Deiner großen Liebe"
Cassandra.
Music for percussion and tape (1996)
Texts from Bilder Deiner großen Liebe by Wolfgang Herrndorf
Magdalene Artelt, recitation
Arnold Marinissen, percussion
Gerhard Stäbler, performance
Kunsu Shim, sound design
Ulrich Greb, concept and direction
Guest performance of Schlosstheater Moers
Supported by Kulturbüro der Stadt Duisburg
April 29, 2018 (3 pm)
Theater Münster (Kleines Haus), Neubrückenstraße 63
Wie klingt Nimmerland?
Children's Music Theatre after motives from Peter Pan by J.M. Barrie
Music by Gerhard Stäbler
More infos: here
April 28 and 29, 2018 (11 am - 1 pm)
EarPort, Philosophenweg 17a, Duisburg-Innenhafen
KlangPerformance
Workshop for persons with dementia and their caregivers
with Gerhard Stäbler and Kunsu Shim
and Elisabeth von Leliwa (music facilitator, "Auf Flügeln der Musik" and "Musik trifft Demenz Neuss")
Supported by the Ministry of Culture and Science of the German State of North Rhine-Westphalia
and the Demenz-Servicezentrum Westliches Ruhrgebiet

March 20 to April 20, 2018
USA Tour
Residence at the Ragdale Foundation, Lake Forest
Concerts and workshops with Kunsu Shim at Evanston (Northwestern University), Chicago (a.peri.od.ic/Constellation, University of Chicago) and Denton (University of North Texas)

April 18, 2018 (10 am)
Radio WMFT - production
Gerhard Stäbler and Kunsu Shim talk to composer Jeff Kowalkowski

April 17, 2018 (5 pm)
Logan Center for the Arts, 915 E 60th St., Chicago
PerformanceLecture by and with Kunsu Shim and Gerhard Stäbler

April 15, 2018 (8.30 pm)
Constellation Chicago, 3111 N Western Ave., Chicago
Works and performances by Kunsu Shim and Gerhard Stäbler
Ensemble a.pe.ri.od.ic
Nomi Epstein, direction
Kunsu Shim and Gerhard Stäbler, performance

April 14, 2018 (7 pm)
The Prop Theatre, 3502 N Elston Ave, Chicago
Herbert Brün's Centennial Year
Gerhard Stäbler: SPEED (1997)
... simultaneously with ...
Raoul Haussmann: kp'erioum (1919)
Evergreen Experimental Music Ensemble
Arun Chandra, direction
Gerhard Stäbler, recitation

April 12, 2018 (5 pm)
Ryan Center for Musical Arts, North Eastern University (Evanston)
PerformanceLecture by and with Kunsu Shim and Gerhard Stäbler

April 9, 2018 (11.30 am)
North Eastern University (Evanston)

Presentation of works

April 4, 2018 (5.30 pm)
Ragdale Foundation, 1260 North Green Bay Road, Lake Forest
Friend's Studio
PARTICIPATION. Performances by and with Kunsu Shim and Gerhard Stäbler

March 26, 2018
University of North Texas, Denton

PerformanceConcert with live stream
Supported by Goethe Institute
March 30, 2018
dipslip gallery, Busan (Südkorea)
eilig.dressiert
für clarinet, violin and viola (2016)
musiCon Ensemble
March 19, 2018 (9.30 and 11.30 am)
Theater Münster (Kleines Haus), Neubrückenstraße 63
Wie klingt Nimmerland?
Children's Music Theatre after motives from Peter Pan by J.M. Barrie
Music by Gerhard Stäbler
More infos: here
March 18, 2018 (3 pm)
Theater Münster (Kleines Haus), Neubrückenstraße 63
Wie klingt Nimmerland?
Children's Music Theatre after motives from Peter Pan by J.M. Barrie
Music by Gerhard Stäbler
More infos: here
February 26, 2018 (7.30 pm)
Rudolf-Steiner-Haus, Großer Saal
Zur Uhlandshöhe 10
In the context of bildungsART 18
Conference of campusA: Humans, Dignity, Human Rights
From: Letzte Dinge (Last Things)
III.: Barrikaden (Barricades)
for three female singers and percussion
Artists of the Studio for Vocal Art and New Music Theatre at Staatliche Hochschule für Musik und Darstellende Kunst Stuttgart
Angelika Luz, director
February 25, 2018 (11.30 am)
EarPort, Philosophenweg 17a, Duisburg-Innenhafen
Matinée LICHTBLAU
Music and poetry of the 20th and 21st century
Blauschnitt
for ensemble (Version 1 and Version 2) (2018)
based on graphics by Kunsu Shim, inspired by photographs by Britta Lauer
World Premiere
Also with works by Stéphane Mallarmé, Morton Feldman, Joseph Byrd, Claude Debussy, Morton Feldman, Arnold Schönberg, Charles Koechlin, Iannis Xenakis and Kunsu Shim
Kunsu Shim & Gerhard Stäbler, recitations and performances
Soloists of the Duisburg Philharmonic Orchestra (Stefan Dreizehnter & Franca Cornils, flute / Lolla Süßmilch & Linda Leharova, viola / Katrina Szederkenyi, harp / Rafael Sars, percussion)
In cooperation with the Duisburg Philharmonic Orchestra
February 19, 2018 (9.30 am)
Theater Münster (Kleines Haus), Neubrückenstraße 63
Wie klingt Nimmerland?
Children's Music Theatre after motives from Peter Pan by J.M. Barrie
Music by Gerhard Stäbler
More infos: here
February 18, 2018 (3 pm)
Theater Münster (Kleines Haus), Neubrückenstraße 63
Wie klingt Nimmerland?
Children's Music Theatre after motives from Peter Pan by J.M. Barrie
Music by Gerhard Stäbler
More infos: here
February 18, 2018 (11.30 am)
TUFA Tuchfabrik Trier, Wechselstraße 4
In the context of the festival OPENING 18
LUFTRAND
Portrait Concert Kunsu Shim
... strike the ear ...
for string quartet (1987/88)
Also with works by Kunsu Shim, Anton Webern, Morton Feldman, Nicolaus A. Huber, Arnold Marinissen, Amnon Wolman, Anton Lukoszevieze and Alwynne Pritchard
Ensemble LUNATREE
February 12 to 16, 2018
Hochschule für Musik Stuttgart (OPR)
Urbanstraße 25
Master Class and concerts with Gerhard Stäbler:
EXTENDED VOICES- Graphik, Konzeption, Improvisation
February 12, 2018 (7 pm)
Teachers Concert
Works by Earle Brown, John Cage, Raul Hausmann, Milko Kelemen, 
Sarah Nemtsov, Hirato Renkichi and Gerhard Stäbler

With Angelika Luz, Anika Rutkofsky, Gerhard Stäbler
February 16, 2018 (7 pm)
Workshop Concert with the participants
January 28, 2018 (3 pm)
Theater Münster (Kleines Haus), Neubrückenstraße 63
Wie klingt Nimmerland?
Children's Music Theatre after motives from Peter Pan by J.M. Barrie
Music by Gerhard Stäbler
Premiere
More infos: here
Further dates: 18.02./19.02./18.03./19.03./29.04./27.06./01.07./02.07.
January 21, 2018 (11 am)
Contemporaneum
Oberbillig, Lerchenweg 26
Intermezzo 25
Galerie Contemporanea / Gesellschaft für Aktuelle Klangkunst Trier
CASSANDRA
Music for voice, percussion and tape (1996)
Gerhard Stäbler, voice
Sakiko Idei, percussion
Bernd Bleffert, sound editor
January 13, 2018 (6 and 8 pm)
Zionskirche Bethel, Am Zionswald 9
In the context of FRAKZIONEN. Festival for contemporary music in the church
Tau und Nelke
Three actions for solo voice (2017)
AusBlicke!?
for soprano and percussion (2015)
Hasti Molavian, voice
January 7-13, 2018
EarPort, Philosophenweg 17a, Duisburg-Innenhafen
NATURE IN MUSIC
Listening School for young and adult audiences
An education project by the Duisburg Philharmonic Orchestra in cooperation with the artistic directors of EarPort, Kunsu Shim and Gerhard Stäbler
January 13, 2018 (6 pm)
Final Concert
Ein bisschen See, ein bisschen Weide
Music·Performance·Poetry
Gerhard Stäbler: Spiders for PerformanceEnsemble (2018) Premiere
... including ...
Jackson MacLow: Letter for Iris, Number for Silence. Sound poem (1961)
Philip Corner: Fluxus and Form No. 8 (1958)
Diter Rot: And I open my mouth, and I teach you, saying. Sound poem
Pablo Cabrera Pirotto: Qué fue primero, el perro o el hombre? Performance (2017)
Also with works by Participants of the Hörschule, Salvatore Sciarrino and Kunsu Shim
Participants of the Hörschule workshops
Ensemble Crush (Karin Nakayama, violin/Kyusang Jeon, clarinet)
Kunsu Shim/Gerhard Stäbler, direction/recitations
January 8-13, 2018
(daily from 10 am)
Workshops
January 7, 2018 (6 pm)
Opening Concert and Vernissage
Einen Pirol singen hören...
Music·Performance·Poetry
Karas.Krähen
Music for tape, accompanied by voice, oboe, double bass and percussion (1994/95)
Also with works by Yuki Takahashi, John Cage, Bohyun Kim, Huiyeon Bang, Kunsu Shim, Alvin Lucier, Morton Feldman, Frederic Rzewski a.o.
Soloists of the Duisburg Philharmonic Orchestra
Gerhard Stäbler & Kunsu Shim, piano / performance /recitation
Supported by Kulturbüro der Stadt Duisburg

top